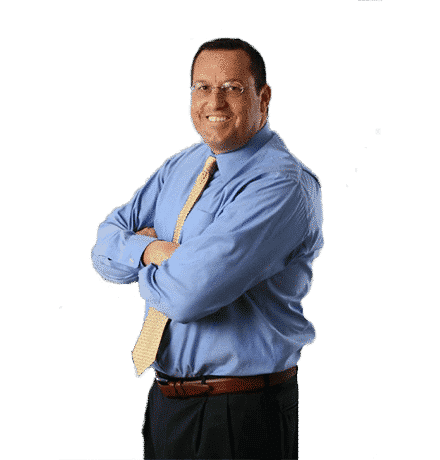 PHILADELPHIA SLIP AND FALL LAWYERS
We Help Injured Accident Victims in the Philadelphia Area
Contact Us
Some days, nothing seems to go right. Maybe you were walking through the parking lot at the grocery store and tripped on a poorly repaired or neglected piece of asphalt, fell and sprained your wrist and broke your cell phone. Or maybe you are at work and slipped on water that was left spilled on the floor by the cooler and your lower back has been hurting for weeks. On a good day, falling down is just embarrassing. But what happens if you are seriously hurt? Before you sign anything or accept any offer made by someone who is responsible for your injury, call the offices of Joel J. Kofsky. We all want to believe that other people will do the right thing when we are hurt and it is their fault, but that is rarely the case in matters of personal injury.
Slips, trips and falls are among the most common types of injuries experienced by Pennsylvanians, and these injuries can have serious consequences in terms of lost time at work, missed time with family and friends, serious medical conditions that can require surgery and even death. Unfortunately, many of these injuries are preventable and avoidable, but can be among the most difficult to prove in court. The top professional attorneys at Joel J. Kofsky can help determine whether legal action is appropriate in your case, and recommend that you contact the office immediately if you think your injuries could have been prevented. Ensuring that you get the appropriate compensation is extremely important for your long-term health and well-being. Unreported slip, trip and fall accidents are one of the most under-reported injuries that occur frequently. You don't have to deal with a lifetime of pain. The offices of Joel J. Kofsky are ready to help get you back to normal and make sure you receive every benefit you deserve.
The Statistics 
Slip, trip and fall injuries should not be taken lightly. Among all types of injuries, slip, trip and falls are second only to motor vehicle accidents in Pennsylvania according to data from the Centers for Disease Control and Prevention (CDC). These injuries account for more in lost time at work than any other injury. Slips, trips and falls are a leading cause of injury-related accidental death in persons over the age of 65 and are the leading cause of death in persons over  the age of 85. More than 8 million Americans visit emergency rooms each year due to injuries from slips, trips and falls. The CDC and the National Safety Council (NSC) report that 34,673 Americans died at home and work from slips, trips and falls in 2016, continuing an increasing trend of Americans being severely injured and killed in preventable accidents.
Slip and Falls and Personal Injury Law
Slips, trips and falls that are not work-related fall within a category of personal injury law called premises liability. Premises liability law works under the assumption that persons responsible for property have a duty to prevent hazards that can cause injury. This can include safe walkways, stairwells and other structural obstacles, landscaping, and even water or other potentially slippery substances being allowed to create dangerous conditions. Premises liability complaints can involve more than one defendant if it can be shown that multiple parties held a duty to ensure safe conditions. Defendants can be individuals, businesses, organizations and municipalities depending on the nature of the injury and the location where the injury occurred.
Types of scenarios where property owners might be held negligent or grossly negligent for trip, slip and fall injuries include:
Failure to remove water, ice and slippery substances from floors and walkways.

Failure to correct bunched, wrinkled carpeting and rugs.

Failure to warn of hazards that might not be obvious, such as holes in the floor.

Failure to correct broken sidewalks, parking surfaces and walkways.

Failure to safely stack and store items that can fall and injure.

Failure to remove obstacles from walkways, doorways and stairwells.

Failure to provide proper lighting.
You may not have a claim under the following circumstances:
Pennsylvania law does not allow for recovery of damages when the danger should have been obvious to a reasonable person who is injured. The courts have determined that falls down stairs that are properly constructed, for example, are not subject to liability. Other situations that the courts have determined do not meet standards for liability include:
Trespassing.

Willful disregard for known danger.

Horseplay.

Certain activities that are inherently dangerous, such as off-road driving.

Drifted or piled snow in which there has not been time to remove.
Pennsylvania also applies a "comparative negligence" standard to slip, trip and fall cases. Comparative negligence means that the courts will determine how much responsibility the defendant had for their safety, and how much "at fault," as a percentage of total responsibility they are. If the court determines that the defendant is more than 50 percent responsible for the injury, no damages can be recovered.  
Time Matters
Slip, trip and fall injury cases can be very complex and many of the laws in Pennsylvania are nuanced. It is best to contact a personal injury attorney as soon as possible to make sure your rights are protected. The statute of limitations to file complaints for slip, trip and fall cases in Pennsylvania is two years.
After the Accident 
You took all the proper precautions at the accident scene and collected all the right information.  But you are not done. After you leave the accident scene, you will need to continue to take steps, and precautions, to avoid jeopardizing your claim.
The first of these is to be careful in your dealings with the various insurance companies.  It is common for an adjuster to contact you after an accident. If you are contacted by an insurance adjuster, be gracious but only provide basic information like your name and contact information.  Do not give them details of your account of the accident and never allow them to record any statements regarding the wreck.  A good rule of thumb to keep in mind is they work for the insurance company, not you, and are looking for anyway to minimize a settlement, including whatever you might say to them.
Also, you should never accept a payment or agree to a settlement without consulting the best car accident lawyer available.  Insurance companies are a business and they operate to make money., As such, they will attempt to offer you as little as possible to settle the matter.  Without exploring your options with a knowledgeable lawyer, you cannot consider all your available options and make an informed decision. You need to avoid such proposals from an insurance company that attempt to eliminate your attorney from the picture.
Work Related Slip and Fall Injuries
Slips, trips and falls that result in injury while at work fall under Worker's Compensation law in Pennsylvania. In 2015, 36 Pennsylvanians died due to slips, trips and falls at work according to data from the Bureau of Labor Statistics (BLS). This accounts for 21 percent of all worker fatalities in the state and is second only to transportation fatalities. Nationally, 229,240 employees missed time at work due to slips, trips and falls.
Worker's compensation claims "arise out of employment and occurring during the course of employment" (AOE/COE).
Generally, if you are injured or made ill at work, you are eligible for benefits, but like personal injury cases, the law is complex and seeking a top worker's compensation lawyer is advisable to ensure you get the appropriate benefit and care. A major difference to personal injury law is that the defendant is not required to show negligence on the part of the employer, making these cases easier to argue in court. This does not mean that you should settle your worker's compensation claim on your own. A highly trained and experienced attorney, such as those with the offices of Joel J. Kofsky will know the intricacies of the law and be able to ensure you get a fair and just settlement that protects you, your family, and your long-term health care needs.
Worker's Compensation law prevents an individual from suing their employer directly due to work-related injuries. Employers are required to maintain Worker's Compensation insurance and claims arising from work-related injuries are handled by the Pennsylvania Department of Labor and Industry. The Occupational Safety and Health Administration (OSHA) maintains regulations employers are required to follow to keep employees safe. Many of these regulations are straight-forward and common sense, but due to a variety of reasons, safety can be overlooked and employees can be in danger.
Generally, injured workers who retain an attorney to handle their Worker's Compensation claim receive higher award amounts and typically secure more substantial, long-term health care benefits. Attorney-represented plaintiff's will normally see quicker completion of cases with less stress.
Our Accident Attorneys Can Establish Your Losses in a Work Related Slip and Fall Accident
The attorney's at Joel J. Kofsky can help determine if your employer is liable for work-related injuries. In most cases, injuries that occur at work are covered under Worker's Compensation law, but some injuries are not covered. For example, if you are injured on your lunch break, off the clock, but on company property such as a cafeteria or lunchroom, your employer might be liable. However, if you are injured off-site, your injury is most likely not work related. Other situations in which Worker's Compensation might not cover an injured worker include:
Drug and alcohol use at work.

Intentionally breaking company rules.

Committing a crime at work.

Horseplay.

Driving to, or going home from work.
Falls at work account for the most severe injuries and fatalities nationwide behind transportation accidents. The CDC considers slips, trips and falls at work to be 100 percent preventable through proper adherence to safety procedures and awareness of dangerous situations. Still, these injuries account for an average of 12 days of missed work per injury, the highest of any type of work-related injury. The National Floor Safety Institute claims that slip and fall injuries are the most common worker's compensation claim filed and are the primary cause of work-related injuries to employees over the age of 55. The CDC notes that five percent of workers over the age of 55 who experience a fall at work suffer a fracture which can lead to long-term permanent health challenges and even death.
Many companies will attempt to settle worker's compensation claims quickly. While it may seem they do this because they want you to be healthy and taken care of, most often this tactic is used to prevent costly litigation. Unfortunately, it is costly litigation that forces businesses to make changes to the safety practices they employ. All too often, businesses that allow workers to be injured do not change practices until forced to do so, leaving countless workers nationwide exposed to potentially serious and life-altering injuries. Having a highly competent attorney to represent you in a slip, trip and fall worker's compensation case may prevent someone else from suffering the same injury or worse.
Time Limits on Filing a Work Related Slip and Fall claim
Pennsylvania law allow three years from the date of injury to file a worker's compensation claim. Injured workers who choose to wait to file are likely to lose benefits and ultimately, may lose the case. Contacting an attorney at Joel J. Kofsky Law immediately ensures that you are represented by top attorneys from day one. Many worker's compensation claims are rejected when initially filed. This tactic is often used to dissuade workers from filing claims by requiring additional effort to pursue the claim. If your claim has been rejected, it is highly important you contact the offices of Joel J. Kofsky immediately to preserve the benefits you are legally entitled to receive.
When you are injured, taking care of your health and getting back to normal should be the only things on your mind. Worker's compensation suits can be stressful and time consuming to handle on your own, and much of the legal language is confusing. Letting the professional attorneys at Joel J. Kofsky handle your claim will take away the stress, letting you get back to being healthy as soon as possible, and will ensure that the benefits you receive are adequate for your injury.
Do I need a personal injury lawyer?
In short, Yes!  Almost every injury victim can benefit by retaining the best accident lawyer available.  But not every injured person will have a valid claim against another party. It is complicated to know if the circumstances that led to your accident, and your injuries, are the basis for a valid claim.
Fortunately, the Law Offices of Joel J. Kofsky offer a free initial consultation.  That means a free review of your case with one of the best law firms in Philadelphia, with no obligation.  There is nothing to lose when you call and if your case is taken by one of the best injury lawyers available, you gain some much-needed help because they know how to handle personal injury claims and fight for maximum compensation.
Do I have a Claim?
For a claim to be valid, you must establish that your injuries were caused by the carelessness of others.  This is important because for a personal injury claim resulting from a slip and accident to be valid.
Under Pennsylvania law, you will need to prove that a slip, trip and fall injury happened due to an unsafe situation that should have been corrected by the property owner or an employee. This is often referred to as the "reasonable person" standard. Essentially, the courts will examine whether a reasonable person would have identified the hazard and had time to correct it before the accident occurred and did not, or if the property owner caused the hazard and reasonably should have identified it as a potential hazard likely to cause injury and did nothing about it. The courts will use the term "negligence" for the first scenario, and "gross negligence" for the second.
The day before Christmas Eve, 1996, Crystal Jones stepped off a train at the Fern Rock Station in Philadelphia. It was a frigid day, with gusty winds and snow falling lightly off and on. The promise of a white Christmas was in the air and workers at the station had...
read more
When many people hear the words "car crash," they envision two cars colliding. But the reality is that car wrecks can involve one to dozens of cars. And the other vehicles do not have to be cars, they can be motorcycles, or trucks, or emergency vehicles. It might even...
read more