Fact: Serious Playground Injuries Happen Regularly.
Injuries at playgrounds typically happen in one of two ways. Children who are playing but lack appropriate supervision frequently hurt themselves. 
Many playgrounds are not safe and can cause injury due to loose, worn, and broken equipment. Pennsylvania law specifies how and when a personal injury claim can be made.
When a facility fails to provide adequate supervision, there is a high risk that children will be injured. Most commonly, children will hurt themselves while playing on equipment that is not designed for them. Some playground equipment may be too big for smaller children, causing falls and injuries. Older children using playground equipment intended for younger children also risk injury when unsupervised.
Playgrounds are supposed to be places where kids of all ages can have fun. Unfortunately, playgrounds are also a common location for serious injuries to happen. When your child is hurt at a playground in Pennsylvania, your rights are protected.
Playground accidents can happen in an instant and can cause serious injury and even death.
Lack of Supervision
Playgrounds operated by child care facilities, schools, and other organizations are required to follow the laws that require adequate supervision of children at a playground. The law specifies that supervision must be provided for the appropriate ages and group sizes.
The Center for Disease Control reports that an average of 200,000 children are treated at emergency rooms each year for injuries resulting from playground accidents. Nearly half of the injuries are considered serious: fractures, concussions, dislocations, amputations, and internal injuries. These injuries can cause serious and permanent damage to your child. More than 100 children die every year as a result of accidents on playground equipment. The CDC reports that more than half die of strangulation.
Who is the Responsible Party ?
When your child is at a daycare center or at school, the administrators have a duty to provide supervision for your child. When your child is injured at a school or a daycare center, the responsible parties will include the assigned supervisor, administrators, the facility owner, and anyone else that is responsible for making sure your child is safe.
Defective Playground Equipment
Pennsylvania law requires that playground equipment be built in such a way as to be safe and must be maintained in good working condition. Unfortunately, it is fairly common for playground equipment to be neglected. Loose bolts and screws, broken and bent equipment, and damaged grounds all contribute to injuries on playgrounds.
The law requires that playground equipment be securely mounted and have a soft surface beneath all areas. The surface can be mulch or impact mats designed to reduce injuries. The rules specify that slides over four feet high must have sides and that no part of the equipment shall have rough, sharp, pinch or crush points, splinters, or exposed bolts. Equipment that is over ten years old should be inspected carefully for problems before children are allowed to play.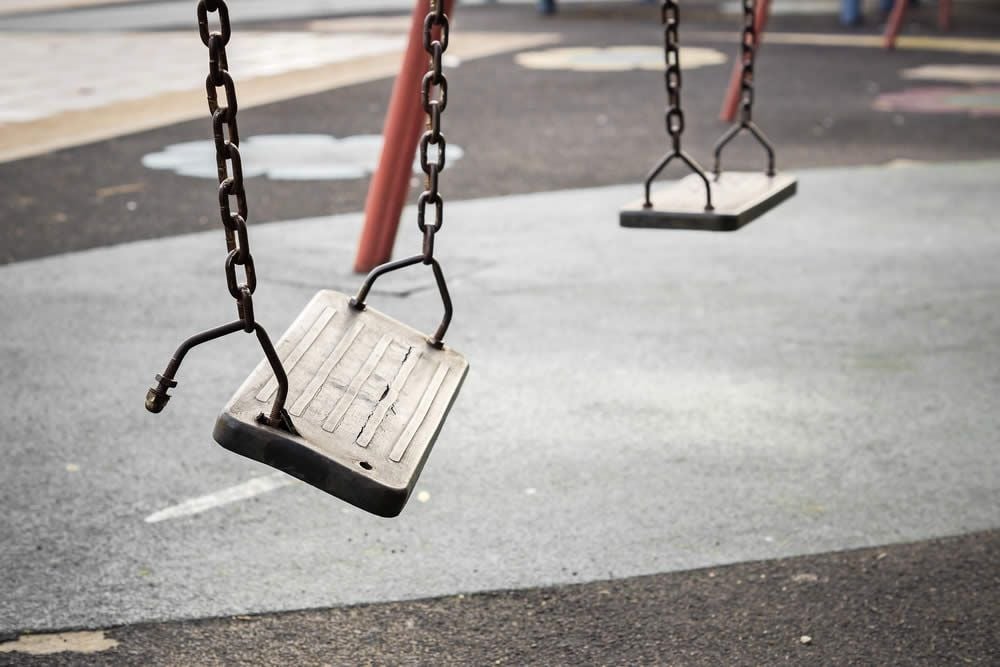 The National Safety Council warns that about 80 percent of playground injuries are the result of falls, many due to defective equipment or environment. The NSC says to look out for the following conditions:
Improper Ground Surface: Surfaces around play equipment should have at least 12 inches of soft material such as mulch, sand, wood or rubber chips, or have safety-tested rubber or rubber-like mats. Playgrounds should be free of exposed concrete footings, tree stumps, and rocks.
Overcrowded Play Areas: The area under and around play equipment should be a minimum of six feet in all directions while swing set areas should be twice the height of the suspending bar both in front and behind the swing. Structures more than 30 inches high should be nine feet apart.
Unprotected Elevated Areas: Platforms higher than 30 inches should have guard rails or barriers.
Head Entrapment Spaces: Openings between bars, rails, rungs, and the ropes of cargo nets should be no more than three-and-a-half inches or more than nine inches.
Sharp Points and Edges: Playground equipment should be from from protruding bolt ends, "S" hoods, and other sharp edges.
My Kid was Hurt at My Neighbor's House
Everyone wants to live in a neighborhood where children play freely at one another's house. But when your child is hurt on playground equipment at your neighbor's house, it can be hard to decide what to do. Filing a lawsuit against your neighbor, who is likely a friend as well, can seem like a betrayal. It can be highly stressful and an emotionally charged situation.
We are here to help you navigate this uncomfortable situation with tact and ease. Our lawyers will contact the agent of the homeowners policy. Once the extent of your child's injuries are known, we will file a claim and handle everything. Only in a situation where an insurance company refuses a settlement and does not offer a reasonable benefit will the case go to court.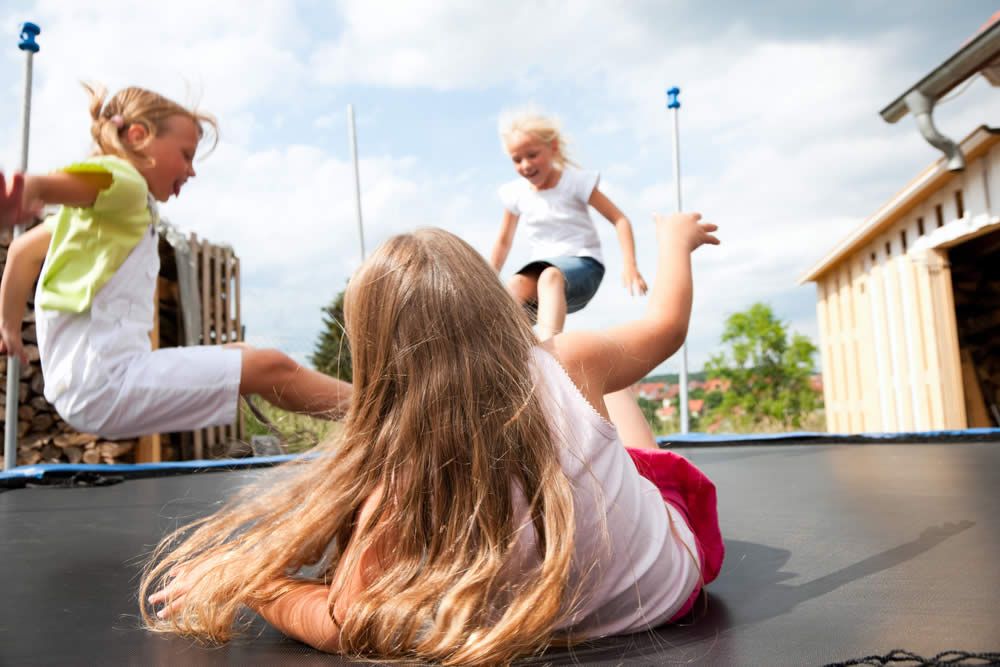 Our attorneys will try and make sure that you stay friends with your neighbours through this process. Our accident lawyers have decades of experience handling homeowner's claims and winning appropriate settlements for our clients. We know how difficult it is to think about suing your neighbour, but our injury lawyers will make sure the process is as friendly as possible.
Lack of proper supervision is a claim we file far too often here at Philly Injury Lawyer. When a child is hurt because of lack of proper supervision, it can leave the parents with a tremendous amount in medical bills, stress, and worry. Our injury lawyers will help your family get the benefits you need for your hurt child.
How Our Personal Injury Lawyers Can Help
At Philly Injury Lawyer want to help you and your family through the process of filing and winning your case. Playground injuries your children suffer can be some of the most stressful experiences of your life. Seeing your child in pain is very hard, and when their injury has happened at a public playground, school, or childcare center, it isn't always easy to know what to do. Our law offices will work with the insurance companies and the responsible parties to make sure your child receives the best medical care available.