Our Pennsylvania accident attorneys know all too well the dangers that pets can pose to innocent people.
Pet owners have the responsibility of ensuring that their pets do not cause harm to anyone. Sadly, some pet owners are inexperienced or negligent. And, they fail to keep an eye on their pets.
More often than not, pet owners fail to train their dogs properly. A badly-behaved dog, or a dog who is not properly restrained, may be prone to biting strangers or even people it knows. And in some cases, dog bites can be even more dangerous than car accidents. They can cause serious and painful injuries.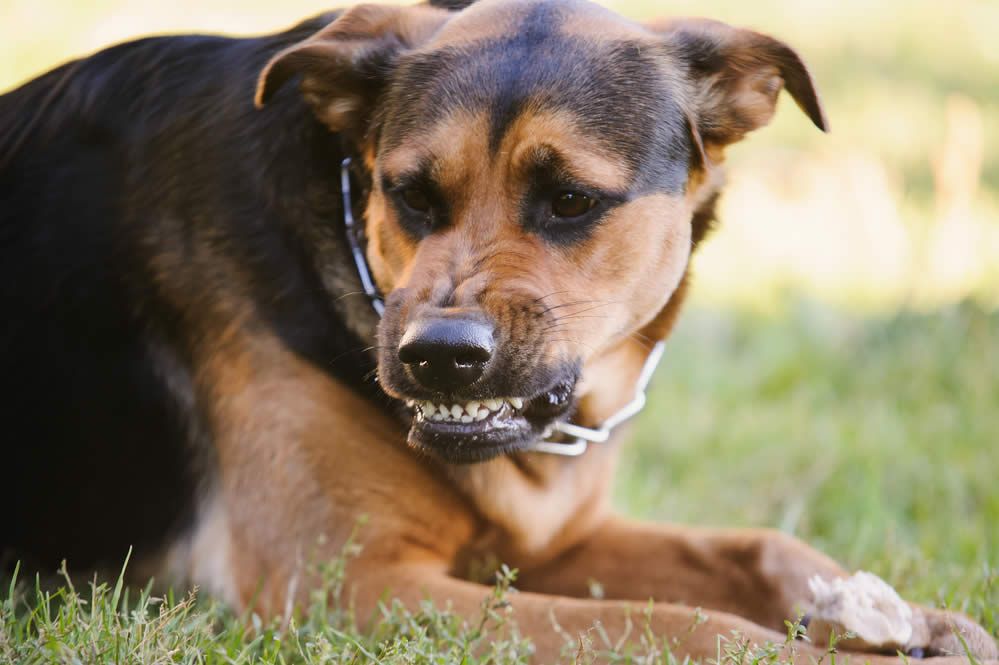 That is why if you or someone you love has been bitten by a dog, you should get in touch with an experienced Philadelphia dog bite attorney right away. Our attorneys can help you get the settlement you deserve.
Our Accident Attorneys Understand the Dangers of Dog Bites
Not every dog is dangerous and prone to biting or attacking people. Most dogs are very friendly and safe to be around. But even a dog that doesn't have a mean streak or violent tendencies should be kept well-restrained around members of the public. It's the owner's responsibility to prevent the dog from attacking or biting someone.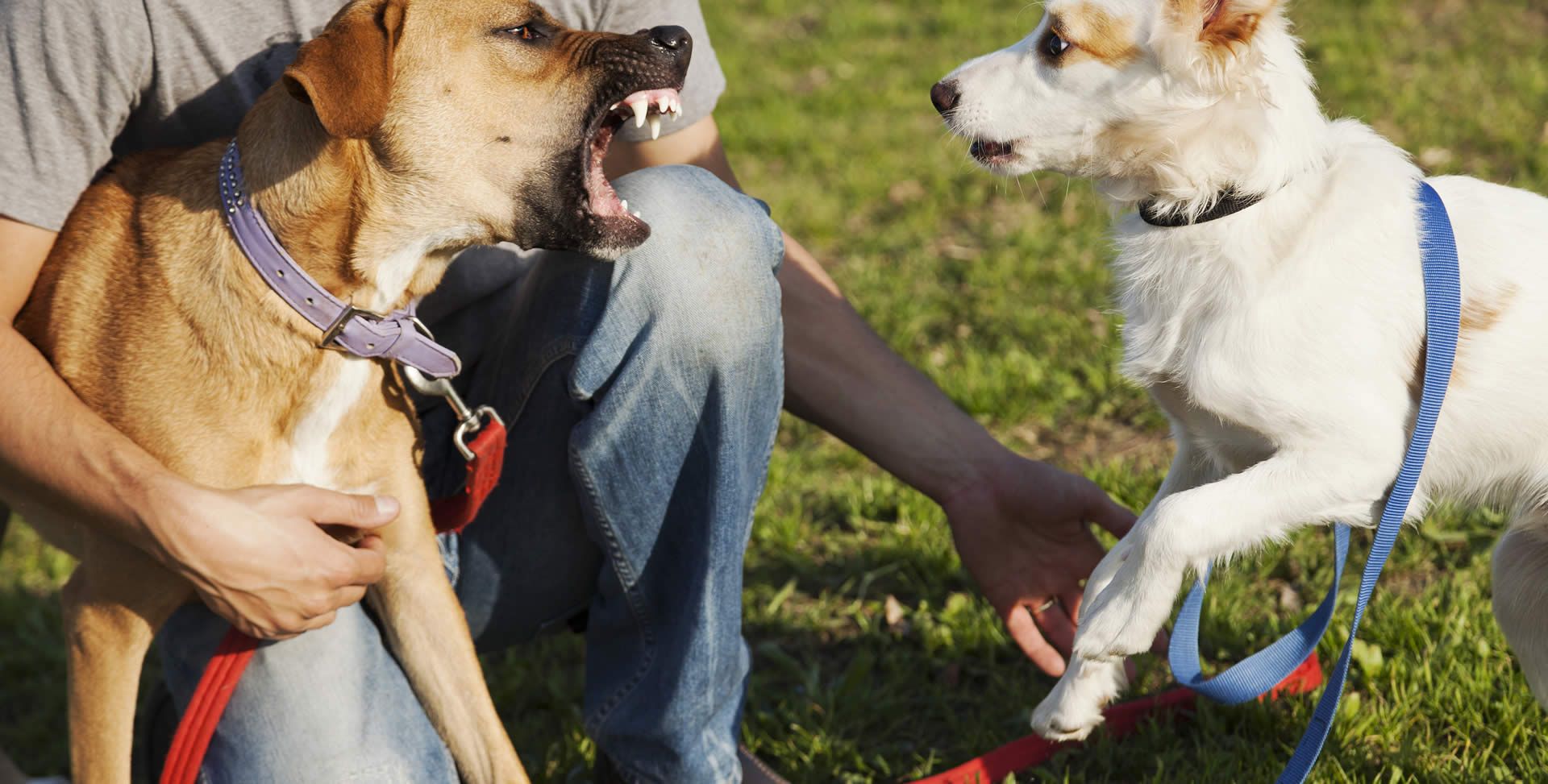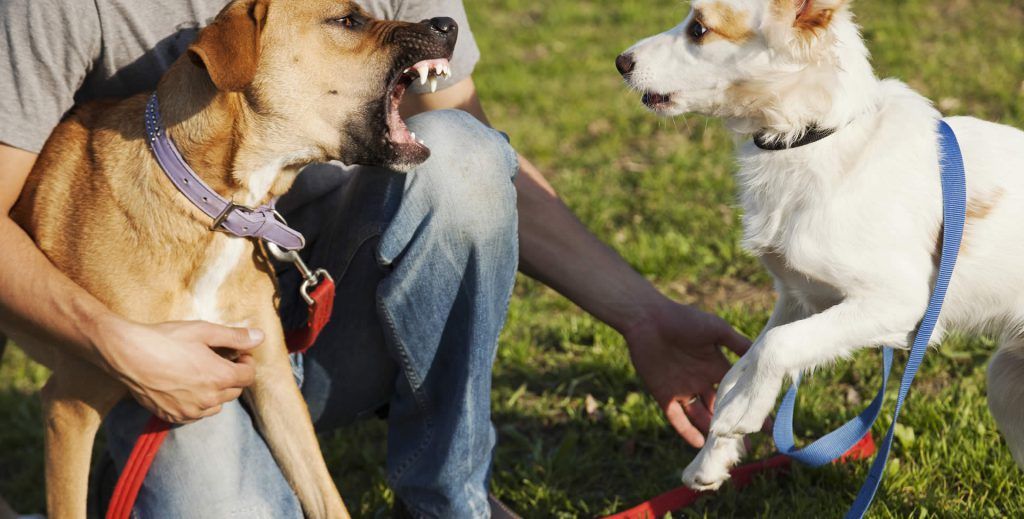 Unfortunately, not every dog owner is careful about restraining or keeping an eye on their dogs. They assume that since the dog has never bitten or attacked that it is a sweet dog. Therefore, the are a bit more relaxed watching the dog. This is a common occurrence in dog bite cases in PA.
Also, some dogs break out of their fenced yards and attack people passing by. In some extreme situations, these dogs bite or maul innocent victims. These can cause severe injuries that require the help of a knowledgeable PA dog bite attorney.
The CDC estimates that around 4.5 million dog bites occur each year in the United States. And, one out of every five dog bites becomes infected. Even worse, of the 800,000 people in the U.S... who are treated for dog bites each year over half of those victims are children. Young kids have a much harder time recovering quickly from their injuries.
Finding an Injury Lawyer to Help You Recover from Your Dog Bite Accident
Both adults and children can suffer severe and painful injuries if they have been bitten by a dog. The primary medical concern after a dog bite is that the wound will become infected. Infection can cause further issues like unexpected illness or even death in some cases.
Dog bites can cause other injuries as well. Some of these injuries include:
lacerations requiring stitches
broken bones
nerve damage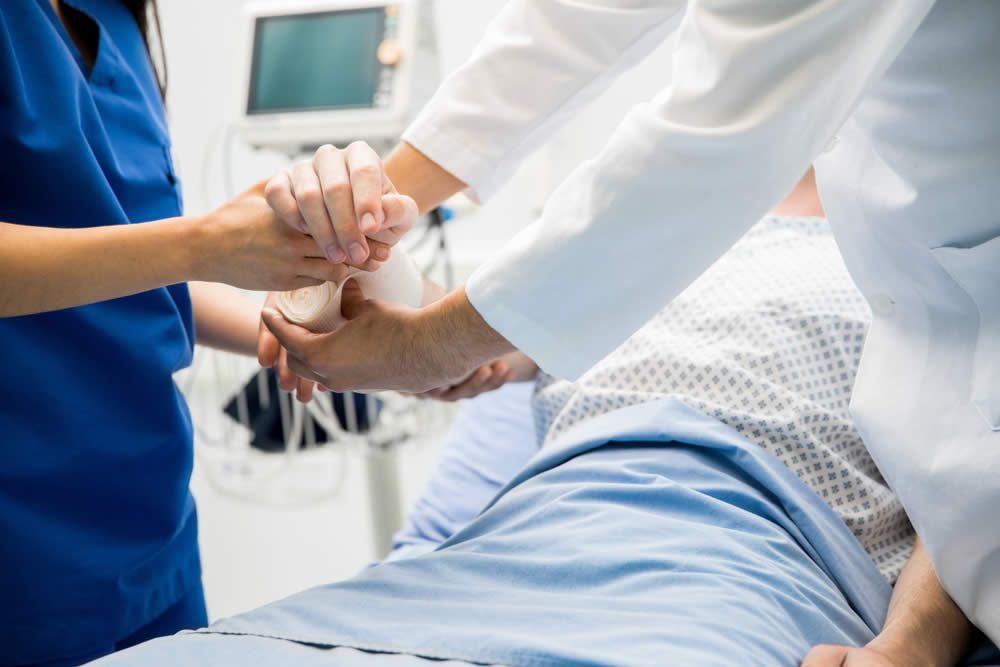 All of these injuries must be given immediate medical attention. They may even require ongoing medical care and physical therapy. Many victims also suffer from emotional trauma after being bitten by a dog. This is why contracting a top-rated PA injury attorney is important.
While this medical care is necessary, it does not always come cheap a dog bite victim could end up paying hundreds or even thousands of dollars in medical expenses solely to treat one dog bite. In these situations, a qualified Philadelphia dog bite lawyer can help you receive compensation for your injuries from the attacking dogs owner.
Contact our Injury Lawyers 24/7 for a Free Consultation
How to Handle a Dog Bite Injury Before You Contact an Attorney
The statistics reveal that most dog bites occur from dogs that we are familiar with. But these accidents can also happen with strange dogs as well.
Common places include your neighborhood or parks or other public areas. If you encounter a dog that seems like it is unfriendly and might attack, there are a few steps you should follow. It is important that you teach your children these rules as well so that they can protect themselves against dog bites.
Do not approach an unfamiliar dog without asking its owner's permission and without someone watching the dog at all times.
Do not disturb a dog that is eating, sleeping, or taking care of its puppies, which might provoke an attack.
Do not run from an unfamiliar dog or a dog that seems likely to attack. Instead, remain motionless.
If the dog knocks you over, curl up into a ball by tucking your head and covering your ears and neck with your hands.
If you see a dog acting strangely, be sure to contact law enforcement and alert the dogs owner.
If you or a loved one is attacked by a dog, the very first thing you should do is to seek medical attention for your injuries. A doctor will be able to help treat the bite and will try to ensure that any infection that has happened does not go any farther.
Once you have been treated by a doctor, contact our offices so that we can send a qualified PA dog bite lawyer to your hospital room or your home for a free initial consultation about your case.
How Our Team of Philadelphia Dog Bite Lawyers Can Help You
Our attorneys understand how upsetting, and scary a dog bite injury can be. We want to ensure that our clients are compensated for their injuries from the dogs owner. After all, the owner is responsible for the dogs behavior.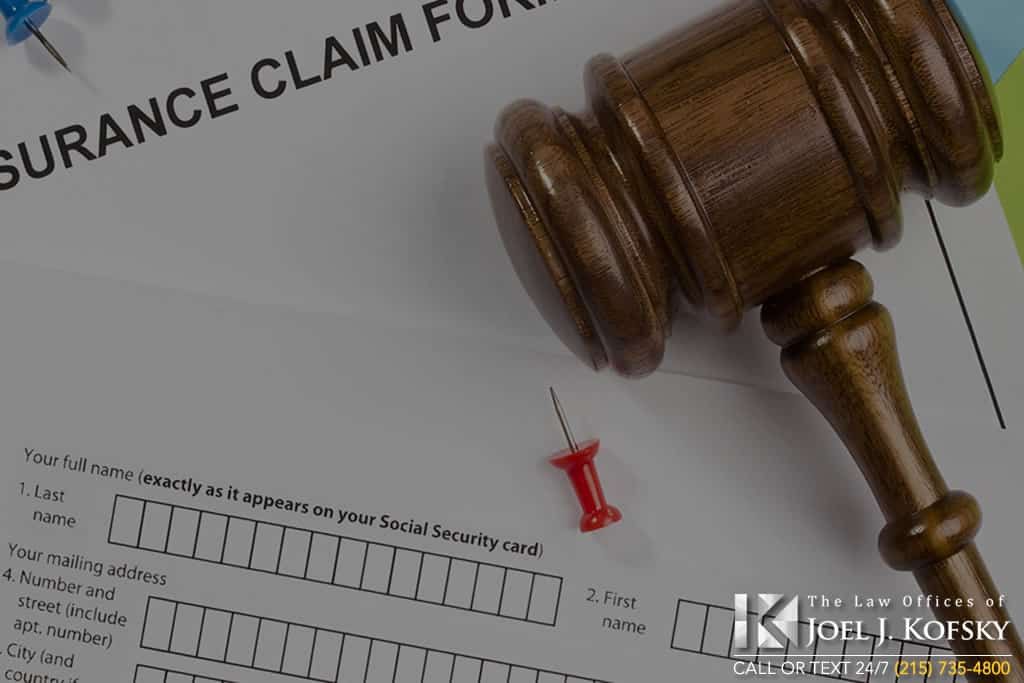 That is why one of our knowledgeable PA injury lawyers will work with you to file your claim. We will make sure that your rights are protected as you recover from your dog bite injuries.
How Dog Bite Lawyers in PA Hold Pet Owners Accountable for Injuries
When a dog owner fails to supervise or train his or her pet properly, the dog owner is putting members of the public at risk of harm. If you were attacked or bitten by someone else dog or pet, the owner should be held legally accountable for your injuries.
Pennsylvania law governing dog bites, however, is somewhat complicated and requires the accident victim to prove several things for the victim to be fully compensated for their injuries. The general rule is that a victim can recover full compensation for his or her injuries if the attacking dog had previously bitten another person without justification, or if the dog had demonstrated a tendency to bite without reason.
With our skilled PA legal team on your side, the best Philadelphia dog bite attorneys will help investigate your case and determine whether the dog who attacked you had previously bitten anyone else or whether the dog had shown a tendency to bite.
The Best PA Injury Lawyers Will Get You Compensation for Your Injuries
Severe injuries such as broken bones, disfiguring lacerations requiring multiple sutures or cosmetic surgery give you the right to file a suit against the dogs owner. You can seek compensation for your medical expenses and any other legal damages that were incurred as a result of the attack.
If you elect to hire our team of top rated dog bite lawyers, we will help you prove that the dog attacked you without being provoked. We only work with the best injury attorneys in PA to help you establish your proof that you did not provoke the dog before being attacked.
If your injury is not severe, however, your claim against the dog owner will be limited to only covering your medical expenses. Again, our highly knowledgeable Pennsylvania injury lawyers will help you gather your medical records and bills to support your claim. The team who works with Attorney Kofsky will help you determine whether your injuries are considered severe under the law.
The Best Philadelphia Dog Bite Attorneys Can Handle Complications that Arise
Another difficulty in your case may be trying to establish who owns the dog. In some cases, the owner of the dog is clear. But sometimes people keep dogs that they do not own on their property or refuse to claim the dog as their own once they learn that the dog has attacked someone. We will help you investigate who the dogs owner is so that you can file your claim and recover against the proper party.
If your attack was the dogs first time biting someone, to prove your claim for damages against the dog owner, you will need to show that the dog owner behaved negligently. You will also need to show and that his or her negligence caused your injuries. For example, if the dog was not properly confined in the yard before it attacked you, you will need to demonstrate that the owner negligently failed to restrain the dog.
We have decades of experience with negligence claims against dog owners. We know how to demonstrate that the dog owner acted negligently, which ultimately caused your injuries.
Owner negligence can include failure to properly train or care for their pets,
There are dog lovers all over Pennsylvania and many welcome the pets of others. But unfortunately, someone elses dog that seems mild can attack without being provoked, and those injuries are in part caused by a lack of owner responsibility.
Failure to warn guests in their home of the dangerous dog, and failure to restrain their pets on a leash or on their property with a fence or cage.
Medical costs associated with injuries caused by dog bites as a result of negligent pet owners can include cuts and scrapes, broken bones, permanent scarring or disfigurement that can be expensive and painful to treat. They can also be permanent, resulting in the loss of income, or psychological damage. Tragically, some dog bites are fatal, especially when the victims are young children
In Pennsylvania, dog bite law states that you could be eligible for compensation after a dog bite if:
The dog was known to be aggressive and dangerous. A pet owner who knew or should have known that his/her pet was prone to violently attack people or other dogs can be found liable for the injuries that result. A dog bite attorney can hire the investigators and obtain the evidence that may be necessary to prove that the dog was a public safety risk, and is the best bet for victims if they stand a chance of proving this crucial test.
The dog was unrestrained. Local leash laws and animal control ordinances often require a dog to be leashed in public areas. If an owner has allowed the dog to run free, s/ he can be responsible for dog bites that have occurred because of his/her irresponsibility. Dogs on private property that can attack also must be restrained by fencing.
An expert Pennsylvania dog bite attorney can save victims the difficult process of gathering proof to win dog bite claims.
The proof needed includes:
Determining if the dog had an aggressive history and posed a risk. Dogs that are prone to biting other animals or humans are an unreasonable safety risk to the community. Pet owners are responsible for warning other people if their dogs are dangerous and liable to attack. If a dog bite victim wants to file a claim, it will be important to determine that the dog which caused the bite injury has previously attacked or posed a threat.
The dog owner knew or should have known the dog could attack. If the dog that injured a victim has previously wounded someone else, the owner knew the dog was dangerous. If the dog had showed some other sign of aggression, then the owner should have known that the dog was a risk to public. A dog bite attorney can track down the official documentation needed to prove this point, such as medical reports or police reports relating to previous attacks, increasing the chances of a claims success.
The owner handled the dog carelessly or recklessly. If the dog was allowed to roam free in a place where local leash laws were in effect, the dog owner was negligent in handling the dog and thereby put other members of the public in a dangerous situation. This factor can also be proven if the dog was allowed to roam free on the owners property in situations in which it was likely to attack, or escaped the owners property altogether.
The owner was legally required to restrain the dog. Local leash laws and county ordinances require pet owners to comply with restrictions to keep dogs from becoming a danger to the neighborhood or community. In addition, some negligent pet owners may be under a court order to restrain their dogs in other places because of a previous history of violent attacks.
A willfully ignorant pet owner who has allowed an unreasonably dangerous situation to occur should be held responsible. Dog bite victims who have been properly cautious around animals owned by other people should not be the ones to suffer after an attack.
Dogs that are clearly dangerous and have attacked before should not be allowed to wander freely in areas where they should be restrained. A dog bite attorney can help victims recover from the trauma of these senseless attacks when pet owners have not shown the proper care and supervision. If you or a loved one faced serious injuries from a dog bite, an expert Pennsylvania lawyer can help win justice for your family.
Contact Our Team for a Free Consultation
It is critical that you contact one of our Philadelphia dog bite attorneys as soon as possible after your accident. By law, these kinds of claims must be filed within two years of the attack. However, while this may seem like a long time, it becomes harder to prove your claim as time goes by.
Records may get lost, people may confuse details of the attack, and you may not have access to the information you will need to prove that the dog had bitten someone before or that the dog owner acted negligently.
Our team of top notch PA accident lawyers knows that you need time to recover from your injuries. Let our legal team step in right away to help you with your claim. Our experienced Pennsylvania injury lawyers can get the legal ball rolling so that you can focus on getting better.
Our Philadelphia injury attorneys have years of practice handling dog bite cases in the Philadelphia area. We work passionately on behalf of our clients in order get them the compensation they are owed for their injuries if they have been attacked or bitten by a dog.
Reach out to us for a free consultation. We wont take any money without first settling your claim and getting you the compensation you deserve.
Dangerous dogs are a true public safety risk.
They make victims out of millions of Americans each year. According to the American Humane Association (AHA), about 4.7 million dog bites occur in the United States each year, with nearly 800,000 dog bite victims requiring medical treatment for their injuries.
Tragically, most of these dog bites involve children who are under the age of 12 and will require them to undergo treatment in the emergency room or extensive hospitalization, a traumatizing event at any age. Perhaps the most surprising fact of the AHAs dog bite statistics is that, in the vast majority of dog bites, the victims knew the dog.
Family pets can be a major risk
In many cases, the dog that attacked was the pet of a family member, friend or neighbor, according to the associations data. In addition, many attacks often occur on or near the victims property. Many people hate to think badly of how close friends, relatives or neighbors care for their pets, but in reality, even a dog that seems mild can attack, and those injuries are in part caused by a lack of responsibility on the part of the owner.
Negligence in a Dog Attack Case
This negligence can include failure to properly train or care for their pets, failure to warn guests in their home of the risk of attack if the dog was known to be dangerous, and failure to restrain their pets on a leash or on their property In response to this very real problem, some states have enacted dangerous dog legislation, which prohibits ownership of certain breeds, such as pit bulls and Rottweilers, or requires those breeds to be spayed and neutered.
The Laws Governing Dog Bites
While other states havent gone that far, laws that require dogs to be restrained on public property and supervised on private property are common in many places, including in Pennsylvania. If you or a loved one has been bitten by a dog in Pennsylvania, you dont have to face the consequences alone.
Dog bites across the United States cause serious injuries nearly every day, and some dog bites even lead to death. A qualified dog bite attorney can help you along the recovery process after a dog attack and make sure that you are compensated for your medical care as well as your emotional pain.
Dog bites by the numbers
About 4.7 million dog bites occur across the United States every year
About 800,000 dog bites will require medical treatment
Male dogs are responsible for the vast majority of fatal dog attacks.
About 92% of fatal dog attacks involved male dogs.
Of all fatal dog attacks, 94% involve male dogs who were not neutered.
About one-quarter of fatal dog attacks involve dogs who were chained.
About 24% of fatal dog attacks involved dogs who were not restrained
About 58% of human deaths as a result of a dog attack involved unrestrained dogs on their owners property.
Nearly 71% of dog bites targeted the extremities, including hands, arms, legs and feet.
About two-thirds of dog bites occurred on or near the victims property.
Dog bite victims
More than half of all dog attacks involve children under the age of 12
More than 80% of dog bites treated in emergency rooms across the country involved victims who were under the age of 15.
The majority of dog bite fatalities 70% were children 10 years old and younger. of dog bites, according to the AHA.
About 65% of dog bites on children occurred to the head and neck.
A newborn who is unsupervised is about 370 times more likely than an adult to be killed by a dog.
Dog bite costs
The number of dog bite victims requiring emergency hospitalization or hospital care has increased by over 85% in the last 16 years.
The average cost a dog bite victim will pay as a result of hospitalization and ongoing medical treatment is more than $18,000.
Dog bite victims who are hospitalised are more likely to be children under the age of 5 or senior citizens over the age of 65.
Dogs bites are the fifth most common reason for why children are hospitalized.
About 30,000 people will have to get reconstructive surgery as a result of a dog bite, according to the U.S. Centers for Disease Control and Prevention.  Insurance companies will pay more than $1 billion in dog-bite claims every year across the United States.
The incident of dog bites in the United States have increased dramatically over the last few years.
It has been calculated that 2% of the total American population has the misfortune to have been bitten by a dog each year. This includes those dogs who have specific owners and those that do not. Â It has been estimated that around 5 million U.S. children and adults are bitten every year by dogs.
Most states, including Pennsylvania, have strict rules regarding dog ownership which are intended to prevent dog attacks and dog bites. If a dog bite is inflicted on any individual and it was not due to provocation on behalf of the victim then the person is entitled to be compensated for the financial and related costs that have occurred as a result of the dog bite.
Fatal Dog Bite Statistics
On average, 12-15 individuals lose their lives annually because of a dog bite becoming infected. Of the 25 different dog breeds that cause fatal dog bites, pit bulls and Rottweilers are the cause of at least 50% of known fatalities. Fatal dog bites are generally the result of a single dog attacking and biting. 20 percent of dog bite deaths involve two dogs.
Around 15 percent of the time three dogs are involved in a dog bite Most fatalities from dog bites dont take place out on the road or in a public place and do not involve stray and wild dogs.
In summary, dog bite statistics show that 65 percent of the time, a dog bite that is fatal occurs when a dog that was not chained on the owners property. Dogs that are not restrained run away from the premise of the owner and 20 percent of fatal dog bites occur from those dogs that were no longer under chain. 3,423 postal service workers were attacked and then bitten by US dogs in 2003.
Children and dog bite statistics
The main cause of injury to a child in a playground is a dog bite at 75 percent. The? dog bite normally takes place on the face. Fatalities are common too.
Additional Dog Bite Data
There is a tendency for males to get bitten often by dogs than females and male dogs also bite people more frequently than female dogs. Most dog bites are caused by domestic dogs but not strays A dog aged 1 to 5 years is far more likely to bite a victim than a dog over the age of 6 Pure bred dogs are less likely to bite than mixed breeds I that was unfamiliar to them.
Insurance Claims for Victims of Dog Bites
Up to 20% of dog bite incidences, the victim was bitten by an animal not familiar to them. The insurance industry has to hand out dollars reaching the billions each year in dog bite incidences. In 2003 the average insurance claim for a dog bite incident paid out on a homeowners insurance, was almost $17,000.
Do I need a Dog Bite Lawyer?
Even though millions of dog bites occur each year in the U.S., very few of the victims will be compensated by insurance companies for their injuries. In fact, many dog bites go unreported, so most victims wont get the money they are owed in spite of home insurance coverage. By some estimates, insurances companies compensate only 15,000 dog bite victims each year. Compare that number to the 4.7 million dog bites that will occur in a year, and its easy to see why getting a dog bite lawyer to win your claim is sound advice.
The average cost a dog bite victim will need to pay for medical treatment is about $18,000. Dog bites which require treatment in an emergency room or during longer hospitalization stays are dramatically increasing. Sometimes, dog bite victims suffer the consequences long after the wound has healed as a result of complications, especially with injuries caused deep in the flesh.
Yet, an insurance company will often only offer a victim a small portion of what it would pay if the victim had a dog bite lawyer. Having a dog bite lawyer to negotiate with the insurance company will help a dog bite victims chance at getting the appropriate compensation for their medical costs and other suffering both now and in the future, as opposed to the quick one-time settlement typically offered by the insurance company.
A Pennsylvania dog bite attorney can handle claims for compensation quickly and efficiently, for residents in Philadelphia, Norristown, Reading and Lancaster. Another thing a dog bite victim must consider is how long it will take to heal, and what that will cost them in wages they could not earn during the recovery process. Some dog bite injuries may even affect an individuals ability to earn a living in the long term.
A dog bite lawyer knows how to get that information for a lost income claim from an employer and can also uncover important information about fringe benefits, work reviews and other details in addition to a basic number of days and hours lost because of a dog bite injury. This gives the victim a better chance of winning the amount s/he actually deserves after an unprovoked dog bite.
A dog bite lawyer is the most qualified person to handle your basic needs after a dog bite, without creating unnecessary hard feelings. All parties will recognize that handling these claims is best left to a qualified dog bite lawyer who knows the legal issues at stake.It is important for victims who will have long-term injuries to be well-represented in court.
A dog bite victim who has been disfigured, possibly permanently, is especially in need of a dog bite attorney to handle his or her substantial claim of loss of earning potential and medical costs. A dog bite attorney can obtain and analyze reliable medical evidence, including reports, patient forms and billings. Negotiating the true cost of a dog bite to the victim will also often involve health insurance companies as well.
An experienced dog bite attorney is the best person to handle these claims in Pennsylvania instead of an injured dog bite victim who is in recovery. An expert dog bite lawyer knows where to locate and how to analyze key evidence, how to negotiate with third parties and how to evaluate the cost of a dog bite claim based on various factors.
Hiring a Dog Bite Lawyer in Philly
Pet owners are responsible for making sure that their pet behaves well around other people and is trained appropriately. However, not all pet owners are diligent about making sure their pet acts in a safe manner around other people, which not only includes proper training but also watching them carefully and making sure that they are restrained when appropriate.
If a pet owner fails to do these things, and their pet ends up hurting someone, they could be held responsible for that person's injuries.
These kinds of issues happen most frequently with dogs.
The American Humane Association has estimated that just under 5 million Americans are bit by a dog every year, and that around 800,000 of those bites ultimately require medical attention . A quarter of the total dog bites occur when a dog is actually chained or restrained, and children tend to be more at risk for dog bites than other age groups, with over half of the total dog bites happening to children.
Dog bites also are frequent among people who work outside or work going door to door in neighborhoods, like mailmen or salespeople. Sometimes, dogs will even bite infants, who are hundreds of times more likely to die from a dog bite than adults are. Dog bites are frequently featured in the news, because the health issues that result from dog bites can often be very serious. The bites can often become infected with germs, leading to additional health complications.
If the bite went deep enough, it could cut through skin and muscle, which could take a long time to heal and be very painful. Sometimes, the bites can even result in the death of the victim. The emotional stress and the pain and suffering inflicted by dog bites are also extremely serious.
If you or a loved one has been bitten by someone's dog, you may be able to pursue legal action against the dog owner because of your injuries. This is not a way to make quick money -- legal action against a negligent dog owner could keep other people from being hurt by that particular dog as well.
If you think you might have a case against a dog owner, call one of our experienced Philadelphia dog bite lawyers as soon as possible after you have treated your injuries.
Your attorney will be able to determine if you have a case against the owner by looking into the ways that the owner was behaving negligently when the dog bite occurred. This can include knowing that the dog was potentially dangerous and not warning other people to be careful around it.
It can also include not watching the dog closely, not having it on a leash or some kind of restraint (especially if it violates Pennsylvania leash laws), or not training it appropriately. However, these things can be hard to prove by yourself without an experienced lawyer.
It can also be difficult to make sure that any claim you file against the dog owner is done so correctly and within the right time frame, and that it includes all of the relevant information needed to prove your case.
But because of our lawyers' years of experience handling dog bite cases in the Philadelphia area, you will receive the best legal advice available and will have the best chance at getting the compensation you deserve for your dog bite related injuries.
It is important to call us as soon as possible after you have sought medical attention, because your chances of winning your case will decrease the longer you wait. Let your experienced attorney help you throughout the process and get you justice and the compensation you deserve.
Pennsylvania state law has in place rules that handle dog bites and how the law is interpreted depends on each situation.
Pennsylvania state law has in place rules that handle dog bites and how the law is interpreted depends on each situation:
What is absolutely certain is that a dog owner is always held liable for any damage his or her dog may inflict on an unsuspecting victim if it has a known history of vicious and dangerous behavior. The clearest situation is when in a dogs history the dog has bitten a person before. In Pennsylvania this is called the one-bite rule. Liability applies too in situations where severe injury has taken place whether the dog has any history of dog attack or dog bite as the seriousness of the injury takes precedence. If you have been bitten by a dog and the bite was serious you are entitled to compensation. However, to ensure you get the full amount and there is no dispute over the situation, a PA dog bite attorney should be hired to assess and compile a case for your compensation payment. When injuries have taken place in a dog attack that are not considered to fall into the severe category then suing is only possible for the price of the medical treatment. A serious injury is considered to be
Broken limbs
Disfigurement
Injury that needs reconstructive surgery
Gathering Information About the Dog Attack
Your attorney will need to collect as much proof as possible. Proof may include:
Photographs of your injuries, recorded after the attack
Medical records indicating the nature of your of your injuries and completed or ongoing treatment
Medical bills
Damaged to clothing or shoes
Payroll records, if lost wages need to be reclaimed
Sworn Statements Are Needed After a Dog Attack
You have to provide a sworn statement concerning the dog attack under oath. This gives you the opportunity to explain the circumstances around the dog bite attack.
Making your Claim
  For PA dog bite injury claims that exceed $8,000, the lawsuit is filed in the assigned Pennsylvania Court of Common Pleas. For amounts that are no more than $8,000 ($10,000 in the case of the Philadelphia municipal court), the personal injury lawsuit would be filed in the Justice Court or Pennsylvania District Court. Your selected dog bite attorney will arrange the correct court for resolving and finalizing your dog bite case.   You can be rest assured that if you have chosen the right experienced dog bite attorney, your case will be heard in the right court and you will receive the compensation you are legally entitled to.
Most claims include an amount for the pain and suffering you have endured, any amount of cash you have lost from wages while taking time off to recover and the cost of medical bills now and into the future.   The whole compensation fee package is dependant on how well your chosen attorney will fight on your behalf.
If you or a member of your family have been bitten by a dog and it was not your fault you should contact an attorney for a consultation and you should not think that you were in the wrong place at the wrong time. You should fight for compensation that you justly deserve.